Maissen Klosters. Since 1934.
Enter into our world: to discover the stylish impact of watches, or to be seduced by enchanting jewellery. Or visit our eyewear department for stunning vision. With products from leading manufacturers, we can guarantee premium quality. We are honoured to welcome you.
Watches & jewellery: elegance in its finest form
Are you interested in attractive and interesting watches and jewellery? We are delighted to be able to give you a first impression of our range on our website.
Jewellery creations from Ole Lynggaard
Charlotte Lynggaard's creativity is practically endless. The daughter of the company founder, Ole, she has a feel for trends and never ceases to amaze us and our customers.
Tudor – in 18kt yellow gold for the first time
The first Tudor in 18 kt yellow gold case is powered by the proprietary calibre MT5400. Supplied with additional Nato strap.
Your specialist retailer for prescription glasses, contact lenses, sunglasses and long-range optics.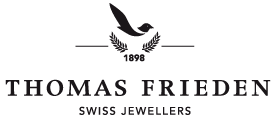 Extravagant jewellery creations with sparkling gemstones encased in the precious metal platinum.
An establishment with tradition.
For over 86 years it has been our passion to satisfy our customers with exclusivity, know-how and individual consultation.